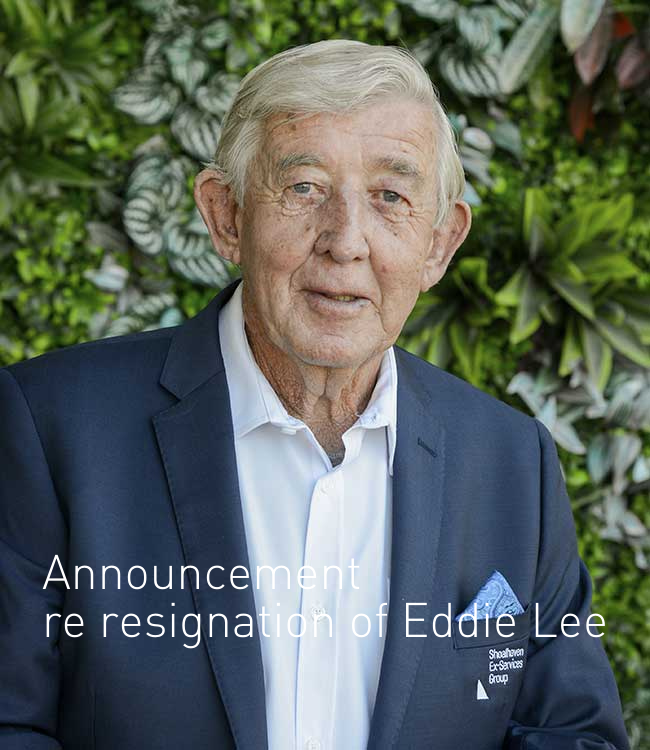 It is with regret that the Board of The Shoalhaven Ex-Services Group (Shoalhaven Ex-Servicemens Club Ltd.) announce the retirement of Club President and Board Chair Mr Albert (Eddie) Lee. Mr Lee's resignation was tabled and accepted by the Board at the final Board meeting of the year held on 23rd December, 2020.
Eddie was elected to the Board as a Director in June 2017 before being elected to President in 2018. Over that time Eddie has shown leadership through his role and supported the Board and Management team in the implementation of the 3-year strategic plan. Eddie was proud of the growth and stability of the Group and the establishment of The Growers project and its eventual opening in late November 2020. He also presided over several renovations at both venues, full business rebranding and investment and growth into the Sporting facilities at Worrigee Sports.
The Board will be ably co-chaired by Vice Presidents Mr Alan Bird and Mr William Garrick for the remainder of the Club financial year.
We join to wish Eddie well and thank him for his dedication to the role and support of the Board, management, Staff and members.
Bernie Brown
CEO